Demolish! Pairs
A puzzle/arcade game for players of all ages.
This game puts the wrecking ball into your hands. Remove matching bricks one pair at a time. See if you can clear away every last block.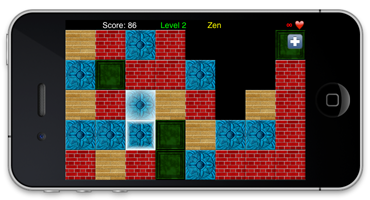 Available Now for Android and iOS devices
Demolish! Pairs for iOS supports all your favorite iPad, iPhone, and iPod touch devices with a single "universal" app. Get it from the App Store.
Demolish! Pairs for Android supports all your latest Android phones and tablets with one comprehensive app. Get it on Google Play.
Two ways to play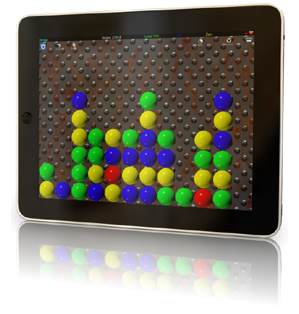 Enjoy the game as you prefer:
In Arcade Mode, fight against the clock to clear the playfield before your time runs out; finish early for bonus points, or lose one of your three lives if you are too late.
In Zen Mode, play at your own pace, indefinitely, without any time pressure; this is not only a relaxing way to unwind, but it is also an ideal way for young children to play.
Gameplay features quick swipe moves, as well as touch/highlight moves, the ability to undo all the way back to the start of any level, and a level restart function, plus you can pause any game at any time and pick it up later. You can even turn on hints to automatically reveal your move options. High scores are recorded for all games, too.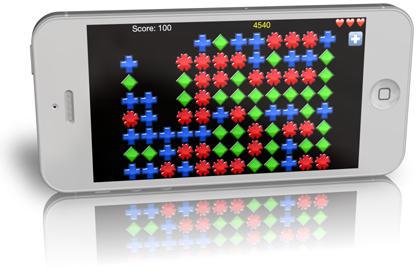 Train your brain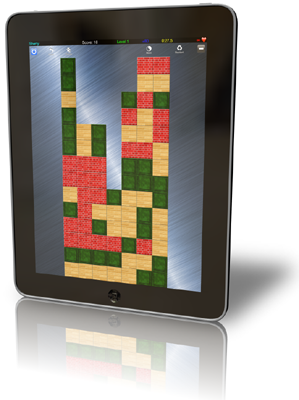 Keep your mind sharp through mental exercise. You can alter the game difficulty with various grid sizes and anywhere from 2 (very easy) through 7 (basically impossible) colors/shapes. Arcade play takes quick thinking, but Zen mastery rewards patience and persistence.
Customize the game appearance with 5 different block sets and 6 backgrounds, as well as an optional Zen timer. Two of our block sets are designed particularly for color blind players. You can adjust the volume of sound effects and disable the timer sound, if desired.
More information
To stay informed of news and updates, please visit our news page, 'Like' Digital Gamecraft on Facebook and follow @DigGamecraft on Twitter.